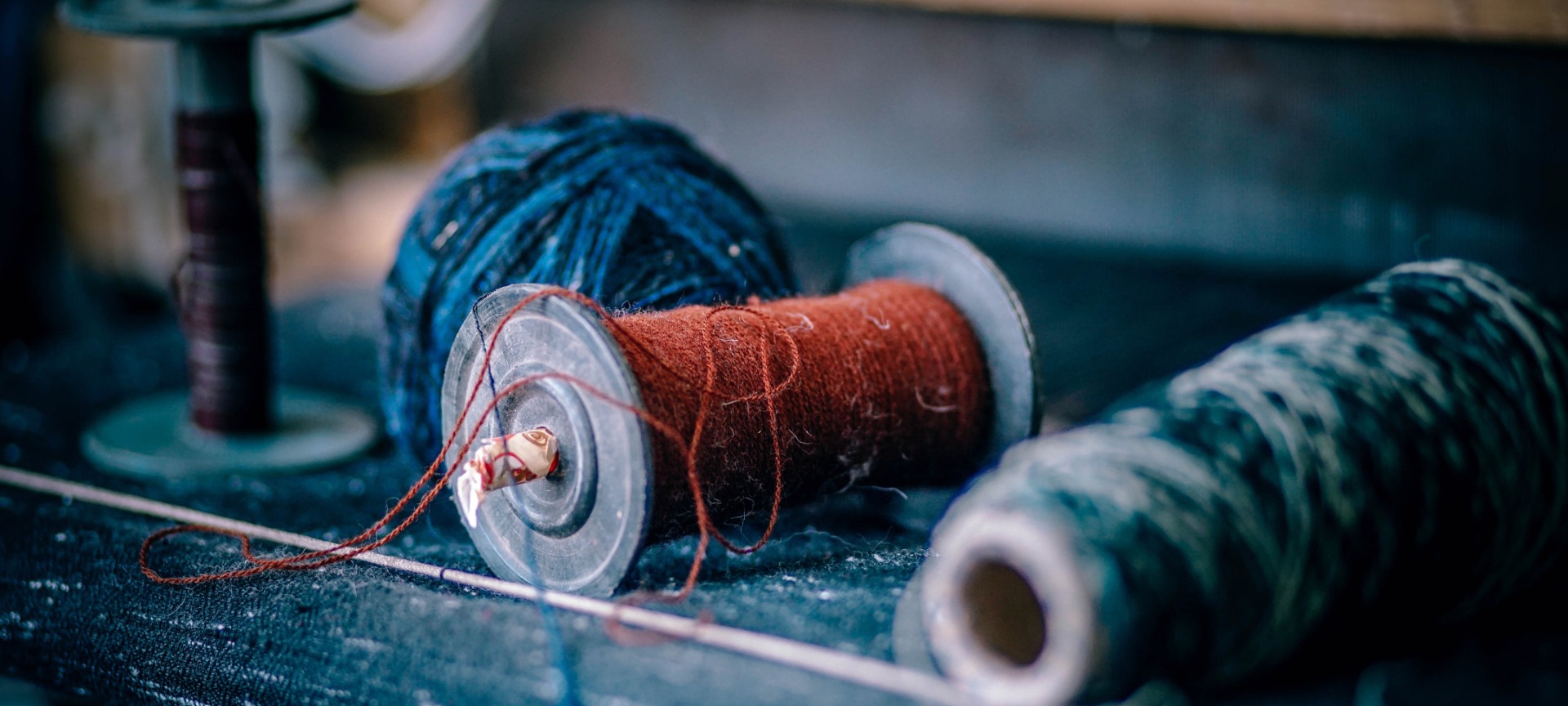 The story began nearly 100 years ago when John Ball (my Grandfather) moved 'over the border' from Yorkshire to Lancashire to manage a mill producing yarns for the then thriving weaving trade. Ownership was in the hands of a few textile magnates whose idea was to have control of their own mills' yarn supplies. Human nature got in the way – profit sharing was a huge issue – the mill faced failure!
At a meeting of creditors in 1927 John scraped together enough resources to buy the business which continued successfully with his daughter Kathleen and husband John until the 1970s when the weaving trade in the UK collapsed.
A New Chapter Begins...
By this time my brother Winston & I were involved – very young, very enthusiastic, absolutely steeped in textiles. Our thinking was – the cloth isn't woven here anymore but it is still 'made-up' – let's make thread!
We invested heavily in the latest machinery and for 30 years we manufactured sewing threads that could be sewn at simply amazing speeds. The UK was still a textile powerhouse and to give some idea of scale, Empress was producing enough meterage weekly to wrap around the world several times over!
In the 2000s trade once again shifted with a move towards offshore sourcing of most stitched textile products. We are delighted to say our product range had by this time spread to include haberdashery, fabrics and accessories.
With the shift in the production industry, we began to concentrate on supplying retail shops, schools, colleges, universities & other institutions.
What We Now Offer...
Operating from two sites providing over 25,000 sq. ft. of operations space we have large stock holdings and ship the vast majority of orders within 24-48h.
Empress is pleased to be the largest distributor of Bosal products in the UK and major distributors of Vlieseline (Vilene) Interfacings, Prym Haberdashery and many other well-known brands which complement our in house collection of Stitch It Fabrics & Empress Threads.
With a philosophy of change & expansion at the heart of Empress we strive to add new releases from the brands we represent as well as being on the constant lookout for new lines. Indeed 2021 has seen us add a major new fabric distributorship which we look forward to sharing with you soon. All this sees 1000s of new products added a year ensuring you have access to the latest releases across the industry.
Call our Customer Service Team on 01282 863181 or Apply For An Account Here to access 1000s of products for your shop or organisation.
Welcome To The Family...
Empress has adapted and changed throughout the years, and I am delighted to now be working with my son Charles as an equal shareholder. We still maintain the core values that you would expect when dealing with a long-established family company; superb service, complete honesty, great selection & keen pricing. We hope to be working with you and your organisation soon.
Best Wishes,
Christine